Read Time:
3 Minute, 49 Second
Perhaps you're considering taking a job that carries some risk, or maybe you were injured while at work and are wondering how common your injury is. In either case, you might want to ask a work accident lawyer a few relevant questions. Here we provide some answers about the most common work injuries suffered in various industries.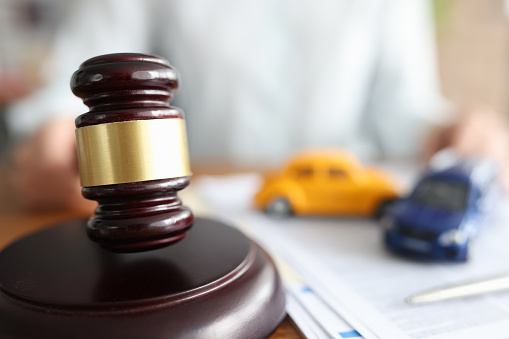 Ask a Work Accident Lawyer: 6 Common Injuries in Various Industries
1. Overexertion and Bodily Reaction
Injuries such as muscle tears and strains are common in jobs that require strenuous physical exertion. Obvious examples include working in construction, logging, or operating heavy machinery. These jobs require a great deal of bending, twisting, kneeling, and climbing in addition to lifting and carrying heavy objects for several hours each day. One small mistake or overexertion can easily cause damage to muscles, ligaments, tendons, and bones.  
Those with less physically demanding jobs may also suffer injuries related to overexertion in the form of repetitive stress. This is common among people who spend multiple hours at a desk either typing or using a mouse. Repetitive stress injuries are also caused by the extensive use of small handheld tools, musical instruments, or medical instruments.
2. Trips, Slips, and Falls
These are among the most common causes of workplace injuries, and the reasons for them go well beyond simple clumsiness. In any sort of work environment, it's easy to trip over an exposed cable, wrinkled carpeting, or simple clutter. Slips can also be caused by icy stairs or wet surfaces that result from spills.
Slips and falls are common, resulting in temporary embarrassment but causing serious injuries such as broken bones and traumatic injuries to the head, back, and neck. While these injuries may occur through no fault of their own, workers can help protect themselves by following OSHA's guidelines for fall protection.
3. Contact With Machinery or Other Objects
Those who work in areas such as construction, farming, and the fishing industry regularly work with machinery and objects that can cause major injuries if not handled properly. Causes of injury include improper training, falling tools or debris, and machinery not being adequately guarded.
The stakes are incredibly high in these types of work, as one small mistake can lead to disaster. Injuries include severed or severely cut fingers and limbs, paralysis, and even death. For this reason, these industries tend to be highly regulated in terms of safety protocols. Houston work accident injury lawyers are highly knowledgeable regarding these safety regulations and are an excellent resource if you have further questions.
4. Exposure to Harmful Substances or Environments
Anyone working in loud environments or in close contact with hazardous chemicals risks damage to skin, eyes, ears, and respiratory system without proper protection and workplace precautions. A harmful work environment is one that may expose workers to things like radiation, oxygen deprivation, extreme temperatures, and changes in air or water pressure. These injuries often occur in service industries, as well as in health care and manufacturing.  
5. Transportation Related
In our experience, vehicles can be very dangerous if not handled properly. Any vehicle can cause work injuries, whether it is a car, truck, forklift, airplane, or any other type of vehicle. Mechanics, technicians, and warehouse employees also work around these vehicles.
Collisions and accidents are obviously injury concerns for drivers or pilots, in addition to crew members who may also be on board. Falls can also occur from tall forklifts or semi-trucks, and mechanics must exercise caution while working underneath heavy vehicles.  
6. Fires and Explosions
While less common than other injuries on this list, injuries caused by fire and explosions are among the most severe. Even mild exposure to fire can harm your respiratory system, and varying levels of burns can result in skin damage, disfigurement, and death. Explosions and fires at work can be caused by things like faulty gas lines or combustible materials that have been stored improperly.
An explosion's direct impact results in four different categories of body damage, called primary blasts. Secondary blast injuries result from flying objects hurled by the blast, while tertiary blast injuries are caused by displacement through the air. The quaternary blast category covers all other types of injuries, such as being crushed or inhaling toxic substances.
These are the most common injuries that workers suffer while performing their jobs. Even people working in air-conditioned offices are subject to injuries, regardless of the industry they work in. It's best to follow your company's safety protocols and always look to protect yourself.